Striveworks Named Exemplar in NSCAI Final Report
National Security Commission on Artificial Intelligence mentions Striveworks by name in its 2020 Final Report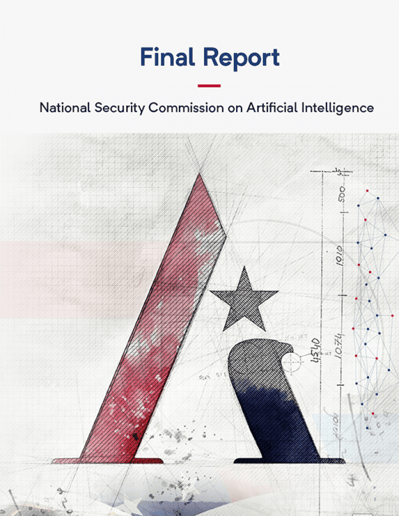 Just two years after its founding in 2018, Striveworks had already achieved some of the highest merits that the U.S. government has to offer for its work in artificial intelligence and machine learning.
In an introductory letter to the Final Report, the Chair and Vice Chair of the NSCAI share the growing need to take the necessary actions to advance the United States' acceleration of AI initiatives:
Americans have not yet grappled with just how profoundly the artificial intelligence (AI) revolution will impact our economy, national security, and welfare. Much remains to be learned about the power and limits of AI technologies. Nevertheless, big decisions need to be made now to accelerate AI innovation to benefit the United States and to defend against the malign uses of AI.
The NSCAI references Striveworks in its recommendation: Democratize AI development
Specifically, the report suggests establishing integrated AI delivery teams at each Combatant Command. These commands have specific operational needs that routinely outpace centralized development. AI delivery teams should be embedded at each Combatant Command and capable of supporting the full lifecycle of AI development and fielding, including data science, engineering, testing, and production—leveraging common resources through the digital ecosystem. Teams should include forward-deployable components to act as the local interface with operational units.
The footnote specifying forward-deployable components is as follows:
As an example, both Army Futures Command (AFC) and Army Special Operations Command (USASOC) use a model known as "tactical data teams." This model brings AI/ML expertise forward to the field in the form of three- to six-person teams to build AI solutions for real-time operational problems. Executed by a small business, Striveworks, under contract with AFC and USASOC, they are currently supporting efforts in Central Command and Indo-Pacific Command Areas of Responsibility.
Click to read the full National Security Commission on Artificial Intelligence Final Report 2020.